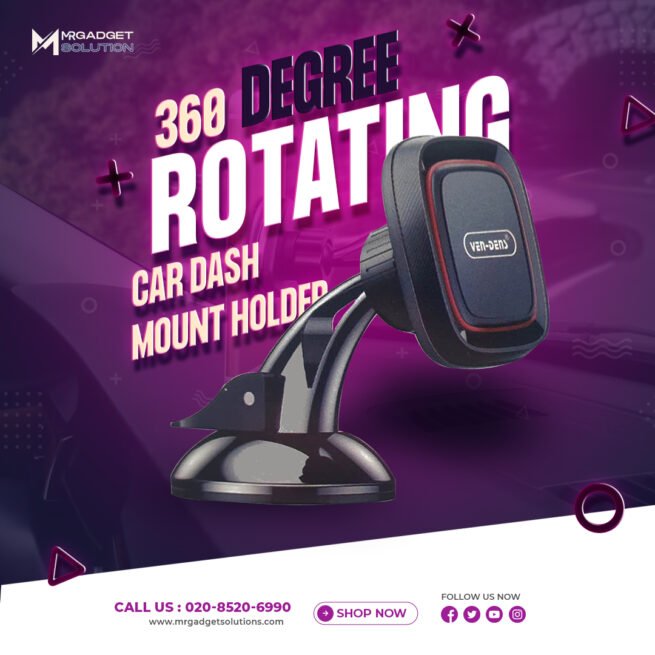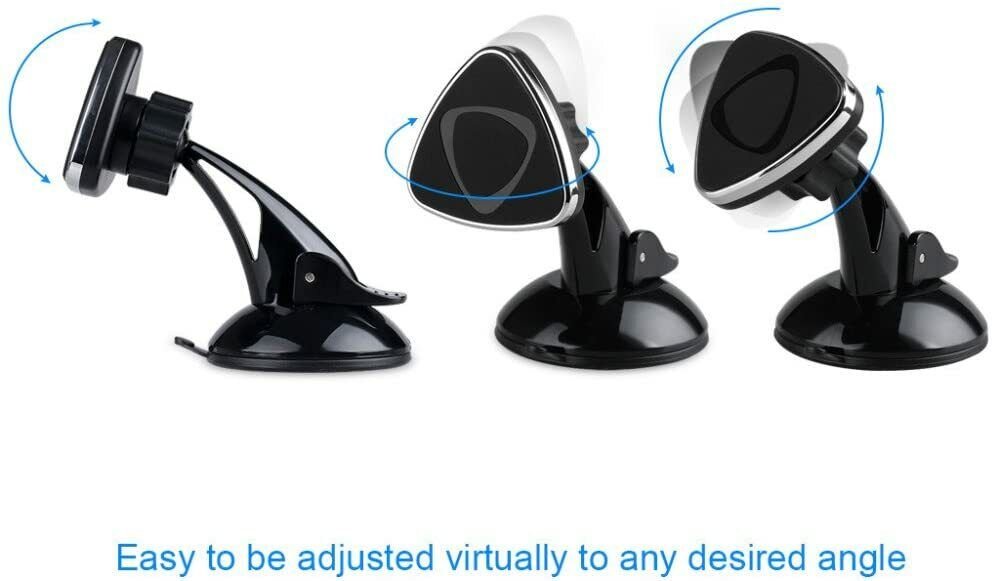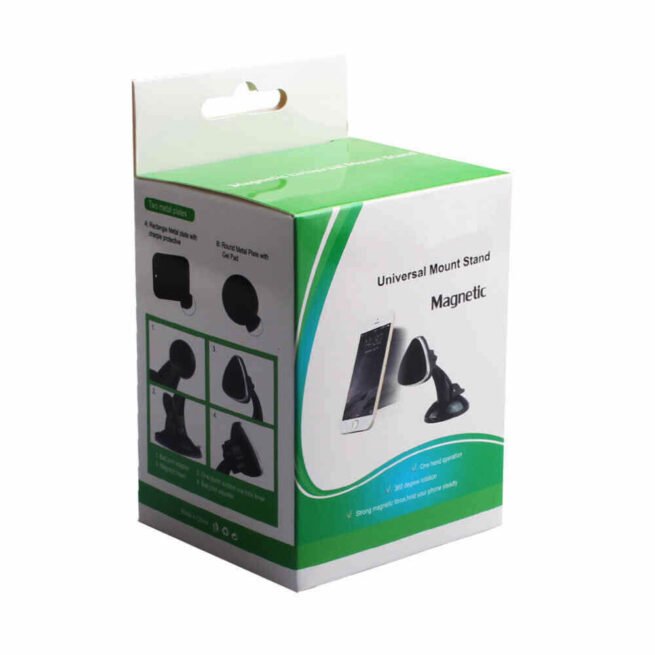 360 Degree Rotating Magnetic Car Dash Mount Holder For All Mobile Phones
29
people are viewing this right now
Compare
Description
This magnetic car mount for cell phones is not bulky or space consuming at all. You no longer have to suffice for keeping your phone in the cup holder or dashboard, because a normal car mount gets in the way. This magnetic car mount sticked on dashboard, thereby not blocking your windshield or Air Vent. Navigation is extremely easy with this magnetic car mount. It can easily rotate, fix, or tilt to any angle that best assists the viewer of the phone.
· The magnetic technology is safe to use, and will not harm any smartphone. Along with being safe, it is also powerful, it attracts any phone to it quickly – this is the swift snap feature. The user can just bring the phone near the mount and it will take it easily, so the user no longer has to fuss about with safekeeping their phone
· The magnetic piece can also adhere to other metal stuff, not only the ball shaped base
· Free your eyes, free your hands,Can be used with protective cases
Setting your phone on a mount in your car has never been easier! The stick on Mount features a magnetic technology, which means your smartphone will be secure and have no chance of falling. When a phone is secure in place, it becomes easier to use for GPS navigation too. This fantastic and fashionable car mount holder is perfect for holding your digital product onto car. It is super compact sized, without blocking your sight. The Magnetic piece (Installed onto/adhered to phone etc. by high quality) is strongly sucked onto the antirust ball shaped base.
Instructions how to set up the Mount
1)First clean up the surface on the mounting place.
2)Peel of the sticker from the mount and stick it on.
3)Place the magnet metal plate in your case between the cover and the phone, Or stick on the round magnet metal on your phone or GPS
And your phone is good to go!
There are no question found.