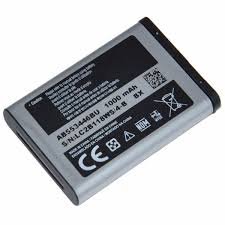 Samsung AB553446BU Battery for B2100
20
people are viewing this right now
Compare
Description
Samsung AB553446BU Battery for B2100 New Bulk
Samsung AB553446BU Battery is 1ooo mAh SUITABLE FOR SAMSUNG B2100 and other samsung hand set.
With overcharging and overheating protection No memory effect, super long life Compatible with Samsung i900 SGH-i900 I7500 I8000 I9023 SGH-i900; I7500; I8000; I9023 and other samsung set.
New Lithium Ion batteries must be FULLY CHARGED and FULLY DISCHARGED 2 to 3 times, before being FULLY CONDITIONED. Please remember that a new Lithium-Ion battery's full performance and longevity is only achieved after 2 to 3 complete charge and discharge cycles. After you go through 2 to 3 cycles, you'll never have to condition your battery again!
There are no question found.