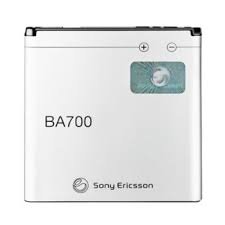 Sony ericsson battery BA700 New Bulk
27
people are viewing this right now
Compare
Description
Sony ericsson battery  BA700:
Sony Ericsson battery BA700 get your battery, enable it to completely charge overnight. Condition a battery by utilizing it until the point that it is completely released, and after that re-charge it completely. Continuously guarantee the battery is energized at the earliest opportunity after it turns out to be completely released. A battery will be for all time harmed if left for a broadened time span in a completely released state. Warmth is the most exceedingly terrible adversary of a battery. Enable a lot of air to circle around your telephone, with the goal that the battery is kept as cool as conceivable while charging. Expel the battery from your telephone if putting away for a while (the battery ought to be at roughly half charge or higher). Don'ts Do Not – Expose the battery to intemperate warmth or frosty (i.e. outside the scope of 10-35 degrees Centigrade encompassing). Don't – Store the battery in a completely charged state (store batteries with around half charge). Don't – Allow an about level battery to be unused for over a month or thereabouts. Sony Ericsson battery will gradually release until the point when it turns out to be completely released and this will for all time harm the battery cells.
There are no question found.