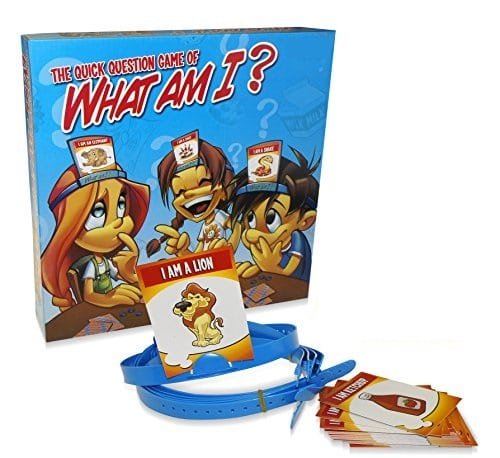 What Am I? Children Fun Game
29
people are viewing this right now
Compare
Description
 What Am I? Children Fun Game for 2-4 Players the Quick Question Cards:
Features:
Get ready for the award winning, goofy guessing game of "What am I?
Kids use their heads in more ways than one while asking yes or no questions to figure out if the cartoon on their head
Be the first player to guess what you are and win
A Fast-Paced, Kid-friendly Game with a Simple Concept, you'll be racing against the one-minute sand-clock timer, each round moves quickly, ramping up your energy and challenging your wit.
Educational Gameplay for Kids, By making connections and coming up with questions that will lead to answers, kids will also practice creative critical thinking skills.
Comes with everything kids need for non-stop fun
Product Description:
Guessing Game of ""What am I?"" Ask questions to identify the cartoon picture card on their head. Each player head held a picture card and everybody knows what but you. Flip over the timer; watch other players act out the card to guess. Try to guess the picture before time is up .The first player guess what you are, he or she will get a scoring sticker.
There are no question found.